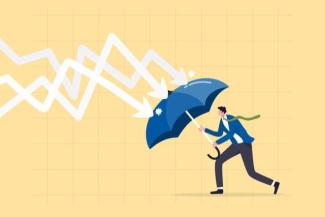 2022 Outlook: Another Year of Resilient Markets
2021 was a strong year for investors. But what's in store for 2022? From our perspective, we expect that many of the same forces that influenced markets last year will play a positive role again this year.
Markets have exhibited resilience since the pandemic began and that remained the case throughout all of 2021. The strength of the U.S. economy and corporate America helped produce another year of substantially positive returns in the stock market. This resilient nature should continue to support markets and the economy throughout the year.
Like in all previous years, 2022 presents numerous potential challenges to economic growth, corporate earnings, and market returns. Furthermore, additional challenges include a reduction in global stimulus, still stubbornly high inflation pressures, political uncertainty, and the ongoing pandemic.
While we know that these risks remain, we also know that corporate earnings continue to be incredibly strong and the fiscal performance of corporate America, in spite of the pandemic, has been nothing short of amazing. Interest rates, while they will likely rise in 2022, remain very low and are not close to levels that would historically be considered a headwind on economic activity. Personal savings remain high, unemployment remains low, and overall, the U.S. economy continues to be strong. 
As we consider how the market has performed in 2021, one of the biggest takeaways from another unpredictable year in the markets is that a long-term and diversified financial plan has the potential to withstand any market volatility. There will still be risks to navigate in 2022, but it's important to remain focused and patient in these resilient markets.
Information in this material is for general information only and not intended as investment, tax or legal advice. Please consult the appropriate professionals for specific information regarding your individual situation prior to making any financial decision.   
Email me your questions at financial.freedom@lpl.com or call 541-574-6464.  You can also post you question on our Facebook page: https://www.facebook.com/FinancialFreedomWealthManagementGroup