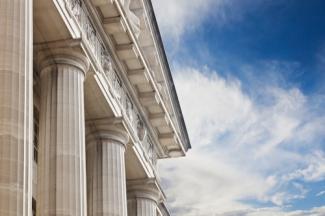 3 Ways The Inflation Reduction Act Could Impact You
The Inflation Reduction Act was signed into law on Tuesday, August 16, 2022. While the $430 billion package includes many provisions, here are three key areas where you may benefit the most: 
1. Tax credits for energy-related home improvements. The bill includes a 30% tax credit for installing energy-efficient windows, heat pumps, or newer appliances. There's another tax credit for installing solar panels, and up to $14,000 worth of rebates for upgrading to new, energy-efficient appliances. 
2. Expanded Electric Vehicle (EV) tax credits. If you are purchasing an electric vehicle, new tax credits may be available for certain vehicles with u p to $4,000 offered for used EVs and up to $7,500 for new EVs. There's also a tax credit for installing an electric charger in your home. There are many qualifying factors for this tax credit. Some details can be found here: https://www.fueleconomy.gov/feg/taxevb.shtml . Certain income limits may also apply.
3. Medicare Part D plan changes. Changes to maximum prescription drug prices are on the horizon. For example, insulin payments will be limited to $35 per month for Medicare Part D beneficiaries starting in 2023. In 2024, overall out-of-pocket drug costs will be limited to $4,000 annual, dropping to $2,000 in 2025. 
New legislation often comes with new benefits as well as new complexities. If you have questions about this new Inflation Reduction Act, contact our team. 
This information is not intended to be a substitute for specific tax advice. We suggest that you discuss your specific situation with a qualified tax professional. 
Information in this material is for general information only and not intended as investment, tax, or legal advice. Please consult appropriate professionals for specific information regarding your individual situation prior to making any financial decision. 
Email me your questions at financial.freedom@lpl.com or call 541-574-6464. You can also post your question on your Facebook page: https://www.facebook.com/FinancialFreedomWealthManagementGroup
1-05323605