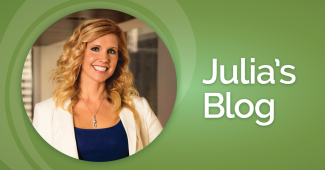 5 Football Strategies for a Successful Retirement
Have a Game Plan – Benjamin Franklin said it best, "If you fail to plan, you are planning to fail. The biggest secret to building retirement wealth is to sit down early and create a plan. Answering questions like, when do I want to retire, where do I want to live, what type of lifestyle do I want, how do I want to spend my time, what type of retirement saving vehicles are available, how much money will I need to save each month, etc. These are all questions that need to be answered to create a successful retirement strategy.
Small Gains Win the Game – Asset Allocation is essential as you seek to protect your nest egg. It can be summed up by the saying, "Don't put all your eggs in one basket." As you near retirement you must carefully look at your investments and possibly shift from growth mode to a more moderate mode.
Play Offense and Defense – In retirement you want to have confidence in your plan. On the other hand, you will likely spend over 20 years in retirement so a portion of your portfolio should remain invested to keep up with inflation. These include investments like high quality, dividend paying stocks.
Fumbles Do Happen – Investing for retirement most often includes investing in the stock market. The stock market always has and always will go up and down. Embrace the power of the markets. Use dollar cost averaging to invest, which means you invest the same amount of money each month. When stock prices are high you will buy fewer shares and when the market is low, you buy stocks at lower prices. In time, history has proven that the market always comes back and those additional shares bought can show a good profit. (No guarantees of course)
Avoid the Hail Mary – Don't wait until the last moment to create a retirement plan. My recommendation is to map out your strategy at least five but preferably ten years before retirement, then review it every three years to ensure you are on track. This gives time for course corrections along the way.
Need help creating a game plan? We can help! Email questions to financial.freedom@lpl.com or call 541-574-6464.
---
Information in this material is for general information only and not intended as investment, tax or legal advice. Please consult the appropriate professionals for specific information regarding your individual situation prior to making any financial decision. Investing involves risk including loss of principal. No strategy assures success or protects against loss. Dollar cost averaging involves continuous investment in securities regardless of fluctuation in price levels of such securities. An investor should consider their ability to continue purchasing through fluctuating price levels. Such a plan does not assure a profit and does not protect against loss in declining markets. The payment of dividends is not guaranteed. Companies may reduce or eliminate the payment of dividends at any given time.
Email me your questions at financial.feedom@lpl.com or call 541-574-6464. You can also post your question on our Facebook page: https://www.facebook.com/FinancialFreedomWealthManagementGroup