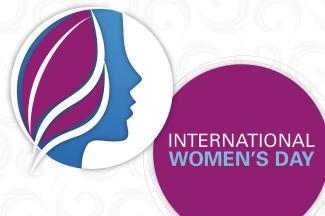 Celebrating and Empowering Women
March is Women's History Month and I want to share some special financial advice just for women. According to the National Women's History Alliance, Congress declared March 1987 as the first official Women's History Month, and we have been recognizing it ever since.  The month is set aside to honor women's contributions in American history. International Women's Day (March 8th) is dedicated to celebrating women's achievements, raise awareness about women's equality, and fundraise for female-focused charities.  Each year a theme is chosen, and this year is "Choose to Challenge".
"A challenged world is an alert world and from challenge comes change." I love this quote from the International Women's Day Organization.  We have all overcome many challenges this past year and as a result have seen changes in many aspects of our lives.
How have your finances changed or been challenged in the past year?  Maybe you lost your job and received unemployment income for the very first time. Possibly you chose to quit your job for the need to home school your children.  Investors have experienced stock market volatility, dropping 35% in 2020 to now experiencing all-time highs less than a year later.  Some of us have experienced a positive change with increased income. Many of us received stimulus checks and have saved money because we are staying home.
Choosing to challenge your finances starts with a desire to do so.  We have a wonderful opportunity to start or change for a better financial future.   Desire must be followed by deciding to act and take control of your finances.  Action is often the hardest step but essential to creating the determination and discipline to stick with it.  It is easy to not track your money, spending, debt, or your progress towards financial goals but these things are exactly what we need to do to pursue financial independence. It is not about how much money you make; it is about how much you save and invest for your future.
Empowerment comes through Education.  I would encourage you to take action and through this process you will be educated and empowered to build a strong financial future.
Information in this material is for general information only and not intended as investment, tax or legal advice. Please consult the appropriate professionals for specific information regarding your individual situation prior to making any financial decision.
Email me your questions at financial.freedom@lpl.com or call 541-574-6464.  You can also post you question on our Facebook page: https://www.facebook.com/FinancialFreedomWealthManagementGroup