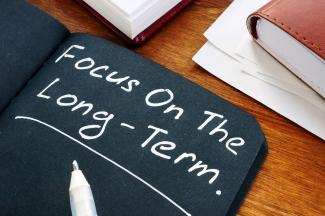 Coronavirus Impact Of Markets
"The stock market takes an escalator up, and an elevator down," is a classic Wall Street saying. The last week has sure felt like taking an express elevator down, as the end of February brought a historic stock market sell-off, with the S&P 500 Index moving from an all-time high to a 10% correction in only six days—the quickest such move ever.  As the coronavirus spreads around the globe, what was once a promising start to 2020 now has the S&P 500, Dow, and Nasdaq Composite all negative year to date.
I would never want to minimize the loss of human lives, but keep in mind that less than 3,000 people have died from coronavirus globally so far, compared to the nearly 80,000 people who have died from the seasonal flu this year. Also, the World Health Organization won't call this outbreak a pandemic because of the extremely low mortality rate among young and healthy people.
What could be the potential economic impact? Any economic disruption in the United States most likely would be modest and short-lived. Domestic efforts to contain the virus should be more successful and have less economic disruption than in China. The epidemic could cut as much as 0.5% from gross domestic product (GDP) over the next several months, but as the virus becomes contained, it is likely we could return to trend growth during the second quarter. Globally, China's GDP could weaken significantly in the first quarter, but a potential return to trend growth by the third quarter may be possible if this outbreak follows a course similar to previous outbreaks (SARS, bird flu, swine flu, etc.).
As difficult as this week has been, it's important to follow your investment strategies and focus on the long term. Investing fundamentals suggest that a second-half economic rebound, potentially aided by government and fiscal stimulus, could help extend this record-long economic cycle into 2021.
---
Information in this material is for general information only and not intended as investment, tax or legal advice. Please consult the appropriate professionals for specific information regarding your individual situation prior to making any financial decision.
Email me your questions at financial.freedom@lpl.com or call 541-574-6464.  You can also post you question on our Facebook page: https://www.facebook.com/FinancialFreedomWealthManagementGroup