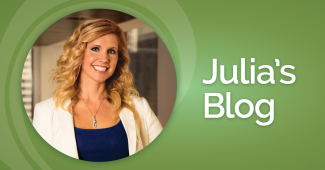 The Equifax Breach: What Should You do?
Last week, one of the "big four" credit reporting agencies, Equifax, announced it experienced a security breach resulting in criminals accessing personal information of approximately 143 million Americans between May and July of this year. This means about ½ of the adult population, so pretty much everyone could be affected by this. Also, it doesn't mean that you will experience fraud, it just means that you could. The compromised information included names, addresses, Social Security numbers, and dates of birth. In some instances, driver's license numbers, credit card and credit dispute information were also compromised. This information is nearly everything that is needed to open an account in your name. 
My recommendation is to visit the Equifax breach website at www.equifaxsecurity2017.com to determine whether you have been impacted.  Keep in mind that the full impacts may not be known right now, so revisiting the site periodically may be helpful.  Secondly, if you are impacted, consider placing a freeze on your credit with all of the following credit reporting agencies. Freezing your credit is the only way to prevent those with your personal information from opening accounts in your name.
Consider obtaining credit monitoring services. Equifax is offering free credit monitoring to all Americans, whether impacted by the breach or not. Please read the fine print before accepting this free offer. Several companies also offer similar services for a fee. Everyone can check their credit report for free annually using the federal website: https://www.annualcreditreport.com.   Please note that credit monitoring does not prevent ID theft; it simply alerts you when events occur that may impact your credit.
Be on high alert for impersonators or phishing attempts by fraudsters. Be on the lookout for emails that appear to be from these companies, telling you that you've been impacted, or otherwise creating a sense of urgency, and to "click here" for more information. When in doubt, do not click the link. Any legitimate company will have another way for you to contact them to be sure the email is safe.
Information in this material is for general information only and not intended as investment, tax or legal advice. Please consult the appropriate professionals for specific information regarding your individual situation prior to making any financial decision.
Email me your questions at financial.feedom@lpl.com or call 541-574-6464. You can also post you question on our Facebook page: https://www.facebook.com/FinancialFreedomWealthManagementGroup