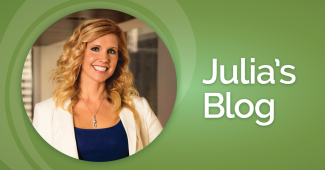 October was a scary month for investors. While many financial analysts are still calling for a higher year-end finish, the equity markets are experiencing a pullback and realized a correction this month. A correction is generally defined as a ten percent or greater decline in the price of the market from its most recent peak.
Is this abnormal behavior? As the following shows, no!

Magnitude of Market Fall Historical Frequency
-5% or more 3 times per year
-10% or more Once per year
-15% or more Once every two years
-20% or more Once every 3.5 years
Source: NASDAQ.com
Although they can test your nerves, pull backs and corrections are a normal part of the investment cycle. It is imperative that investors remain unemotional. Please do not react to the media magnification of these market moves. As a financial advisor for over 20 years I have seen a lot of ups and downs in the markets. One of my primary responsibilities is communicating with clients and help them make rational decisions based on sound investment principles, not on emotion. My job is also to ensure our clients have the correct mix of investments for their individual risk tolerance and specific situation.
I believe we will see continued volatility throughout the rest of 2018 and into 2019. We remain watchful of these markets and a close eye the long term outlook of our economy. I'll leave you with one of my favorite Warren Buffett's quotes: "Be fearful when others are greedy, and be greedy only when others are fearful."
---
Information in this material is for general information only and not intended as investment, tax or legal advice. Please consult the appropriate professionals for specific information regarding your individual situation prior to making any financial decision.
Email me your questions at financial.feedom@lpl.com or call 541-574-6464. You can also post your question on our Facebook page: https://www.facebook.com/FinancialFreedomWealthManagementGroup