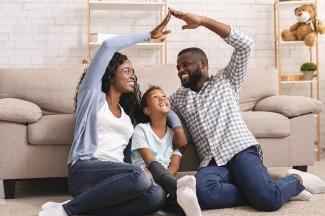 Q – I am interested in purchasing life insurance. Could you please explain to me some of the different options?
A – Life insurance policies come in many shapes and sizes!  They should be set up based on your specific situation, factors that should be considered are your age, life expectancy, family, others dependency on you, financial situation like income, assets and debt. There are important differences between term life insurance and permanent life insurance to consider when choosing a plan.
Term life insurance is set for a term, or specific timeframe with a specific death benefit. Usually this term is 10, 20, or 30 years. Term policies are contracts that expire with no accumulating cash value. If the insured does not die within the term set, no payout is made to their beneficiaries. Term life insurance tends to have a lower premium than permanent and fulfills the need of providing the coverage for those you leave behind during the specified period.
Permanent insurance offers a death benefit with no expiration.  It is meant to stay in place for your whole life.  It can be useful in covering long-term insurance needs, as well as a good tool for financial planning and providing for your estate upon death. This option may have a higher cost than term, but it does allow for cash value to build and becomes an asset. 
An additional option is to purchase some of both types to fulfill greater insurance needs when you are younger and control insurance costs as you age and your need decreases.  A good Insurance agent or financial advisor can help determine what works best for your specific situation.
Great question! Remember to choose a well rated Insurance Company, you never want to outlive your insurance policy!  
Do you have a financial question for me? Submit your questions to Financial.freedom@lpl.com or on our Facebook page!
Securities and Advisory services offered through LPL Financial, a Registered Investment Advisor.  Member FINRA & SIPC
Information in this material is for general information only and not intended as investment, tax or legal advice. Please consult the appropriate professionals for specific information regarding your individual situation prior to making any financial decision.
Email me your questions at financial.freedom@lpl.com or call 541-574-6464.  You can also post you question on our Facebook page: https://www.facebook.com/FinancialFreedomWealthManagementGroup