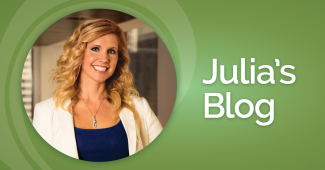 Market Outlook
The second quarter was a healthy one for investors. While the outlook for the remainder of the year still looks positive for equity investors, there are several factors to continue keeping a close eye on which could potentially impact the U.S. and world investment markets; I will discuss these below.
Many market analysts are skeptical of the second half of 2017. "It's hard to imagine the second half being as good as the first," says Bill Stone, Global Chief Investment Strategist at PNC Asset Management. Analysts are finding it difficult to believe that the sizeable gains seen in the first half of 2017 can continue. They also suspect that these gains may have taken away from potential gains that might have happened later in the year. (www.usatoday.com 6/30/17)
However, some other Wall Street strategists remain optimistic, expecting the 2017 stock market to repeat its successful first half. Jonathan Golub of RBC Capital Markets, known for being Wall Street's biggest bull, believes the market will increase 6-7% before the year end. (www.usatoday.com 6/30/17)
The fact is, U.S. equities are highly-priced and there is some sentiment that they are susceptible to a downward swing. U.S. Treasuries remain expensive and there are many additional factors that can directly impact investors, including:
Geopolitical and social unrest, such as Brexit and the future of the Eurozone;
Continued terrorist attacks that create an uncertain and cautious perspective with investors;
Policy gridlock and the potential roadblocks that President Trump's administration will face when attempting to pass the stimulus plan.
The Fed's upcoming balance sheet reduction efforts are worth watching as well, although, according to San Francisco Federal Reserve President John Williams, will be, "widely telegraphed, gradual, and – frankly – boring; and the more public understanding there is, the lesser the risk of market disruption and volatility." (www.forbes.com 5/29/17)
 As always, if you are planning on making any investment changes, it is helpful to discuss these changes and your personal situation with a qualified financial advisor first.
Information in this material is for general information only and not intended as investment, tax or legal advice. Please consult the appropriate professionals for specific information regarding your individual situation prior to making any financial decision. The economic forecasts set forth in this material may not develop as predicted. Investing involves risk including loss of principal. Market indices are unmanaged and cannot be invested into directly.
Email me your questions at financial.feedom@lpl.com or call 541-574-6464. You can also post you question on our Facebook page: https://www.facebook.com/FinancialFreedomWealthManagementGroup