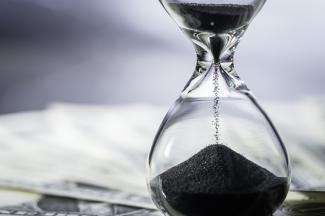 Your investment strategy is a lot like a marriage. One day you may feel like everything's going smoothly and lovely. The next day, there might be an argument over who forgot to load the dishwasher or take out the garbage. And even the best marriages and partnerships have moments where one or both partners look around and think, "Is this as good as it gets?"
The stock market, much like a marriage, has days of ups and downs. Just look at what happened within the last few weeks. During the first week of December, the stock market jumped 200 points, only for that gain to disappear a week later, and now, we are experiencing all-time highs heading into the new year.
Investors cheered an upbeat consumer spending report, and stock prices rallied again when home sales stayed near a 14-year high. But the enthusiasm faded on mixed news about the job market, and selling continued on concerns about the rollout of the COVID-19 vaccine.
Trying to make sense of the market and the economy during a pandemic is like trying to determine the health of a long-term relationship based on one day. The market can be unpredictable or irrational but it's important to remember that your investing strategy was created based on your goals, time horizon, and risk tolerance.
It is important to keep this perspective when you are reading the news.  Emotional decisions can wreak havoc in both the markets and your marriage.  Time is the greatest gift you can give to your investment portfolio and your marriage.
---
Information in this material is for general information only and not intended as investment, tax or legal advice. Please consult the appropriate professionals for specific information regarding your individual situation prior to making any financial decision.
Email me your questions at financial.freedom@lpl.com or call 541-574-6464.  You can also post you question on our Facebook page: https://www.facebook.com/FinancialFreedomWealthManagementGroup