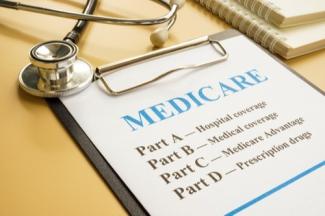 With Medicare enrollment underway, here is an alternative to the original Medicare plan. In addition to signing up for Medicare Part A (hospital stays) and Part B (medical coverage), Medicare Advantage (MA) plans offer their subscribers extra features. Medicare Advantage, sometimes known as "Part C," is something of a catch-all choice for those who are ready to sign up for Medicare.
What's the advantage?
Medicare Advantage plans are offered by private insurers in conjunction with the Medicare program and can provide you with additional health insurance coverage. This frequently, but not always, includes the Medicare Part D prescription drug plan.1 In some cases, Medicare Advantage plans offer coverage for areas not normally offered within regular Medicare plans. This can include dental, hearing, and vision insurance.1
What are the rules?
Medicare pays for a fixed amount of your health care to the company offering your Medicare Advantage plan. Beyond that, each MA plan requires different out-of-pocket fees. Those fees can vary from plan to plan.1
You may have different rules you need to follow when seeking a medical referral to get treatment from a specialist or if you are seeking non-urgent care, even from health care providers within the plan.
It's also important to remember that rules, requirements, and features may change from year to year. Review your plan annually to make sure that those changes line up with any treatment that you need.
What about my prescriptions?
While most MA plans offer Part D coverage for prescription drugs, some do not, such as the Medicare Medical Savings Account plans. In cases where the plan can't or chooses not to offer prescription drug coverage, you may have the ability to join a separate Medicare Prescription Drug Plan, depending on the type of plan you enroll in.1
You will likely have several questions and concerns as you examine your options for Medicare Advantage plans. The Medicare enrollment period ends on December 7, so discuss this with a trusted financial professional who can help you navigate the MA plans as well as other Medicare options.
gov, 2022
Information in this material is for general information only and not intended as investment, tax or legal advice. Please consult the appropriate professionals for specific information regarding your individual situation prior to making any financial decision. 
Email me your questions at financial.freedom@lpl.com or call 541-574-6464.  You can also post you question on our Facebook page: https://www.facebook.com/FinancialFreedomWealthManagementGroup 
Securities offered through LPL Financial, Member FINRA/SIPC
 1-05339854