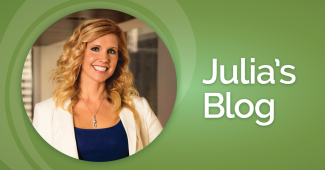 The holidays are a time to reflect on the most important parts our lives: our loved ones. The busyness of the season can sometimes get in the way of enjoying being with them. During this time, I challenge us to invest in creating memories with our loved ones. When I think back to my childhood, I don't remember the gifts as much as I remember the traditions. Waking up on Christmas morning to warm cinnamon rolls fresh out of the oven and hot wassel punch, puzzles on a card table my dad would put up during the holidays, my parents sharing the meaning behind Christmas and so many more.
Investing in memories is just as important as investing your money, possibly even more so. The definition of investing is: expending a resource with the expectation of a worthwhile result. Investing time creates memories that can last generations. When I work with clients in the later stages of life, the memories and time shared with loved ones are often the focus. As loved ones pass away, we cherish the memories of time spent with them. We remember the traditions of that generation and we can duplicate those traditions to keep their spirits alive into the future.
If you don't have a holiday tradition with your family, consider creating one and if you do have a tradition consider naming it to create more of a legacy. For example, we are starting The Carlson Family Holiday Challenge and this year we committed to running our first family 5K race. Next year, we will decide on another challenge, but the tradition of The Carlson Family Holiday Challenge will stay! Naming your tradition helps solidify the memories for generations to come. I wish you all a Merry Christmas and cheers to a Happy 2019 coming our way!
---
Information in this material is for general information only and not intended as investment, tax or legal advice. Please consult the appropriate professionals for specific information regarding your individual situation prior to making any financial decision.

Email me your questions at financial.feedom@lpl.com or call 541-574-6464. You can also post your questions on our Facebook page.