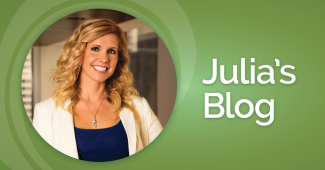 Relationships and Money
When I met my husband, his sister was handling all his bills. After we were married I took over. It wasn't until 12 years into our marriage that we started talking about money and setting financial goals together. We read Total Money Makeover by Dave Ramsey and it changed our financial situation. Even though I had been a Financial Advisor for 10 years at this point, this book changed how I helped myself and clients in personal finance. We became more intentional with our money by budgeting and being proactive in saving for our future. I still did the bills each month but he held me accountable and actively participated in our financial date.
The monthly financial date with your partner is a time to review your finances together, go through the previous month learning what went right or wrong and bring awareness to your financial priorities. It's also a time to look forward to the new month and review upcoming expenses.   As we did this consistently, it brought us into alignment as I felt supported and not alone doing it all.  
Whether you are single or married a key to success with your finances is accountability. Just like when you embark to change your health, support systems are a proven component to a successful outcome. If you don't have a partner find a friend to team up with and get financially healthy together!       
Money is a tool; it's not good or bad. Don't give it power, you get to decide how to use it. Money can be a major source of stress in relationships and one of the leading causes of divorce. We should not allow money to ruin our relationships!
Information in this material is for general information only and not intended as investment, tax or legal advice. Please consult the appropriate professionals for specific information regarding your individual situation prior to making any financial decision.
Email me your questions at financial.feedom@lpl.com or call 541-574-6464. You can also post you question on our Facebook page: https://www.facebook.com/FinancialFreedomWealthManagementGroup