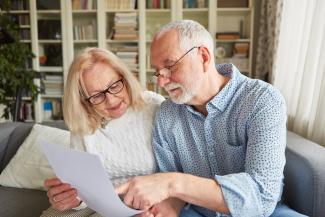 Smart Steps to Make the Most of Your Unexpected Wealth
While winning the lottery is well outside mainstream reality for most people, it's not uncommon to suddenly receive a large inheritance, a settlement, or perhaps a stroke of good luck. There are several stories of the major failings of people who've come into money only to see it disappear. If you find yourself with unexpected wealth, here are some steps that may help you avoid following down the same path:
Avoid Publicity
You may want to take some time and space to process and think through your next steps. While you may feel surrounded by well-intentioned people, there's a chance not everyone understands your unique circumstances or has your best interests in mind.
Consider Professional Guidance
Instant wealth can make life much more complex. With the new opportunities it brings, some people quickly wipe out portions of their new-found wealth through ineffective tax planning, guilt-induced generosity, or poor cash flow management. Money decisions can be emotional, which is why some people work with a financial professional that serves as an emotionally neutral party and provides personalized guidance and support.
Have a Plan for Friends and Family
This can be one of the hardest parts of managing your unexpected wealth. It's not uncommon to feel overwhelmed with requests from people you haven't spoken to in years. While you may have a heart for gifting, you may want to develop a plan that ensures any gifts or loans do not come with regrets. If you need extra support, you can consult with a financial professional to develop and outline your gifting plan.
 
Handling unexpected wealth often requires careful thought, strategic planning, and professional guidance. By considering these steps, you can make the most of this unexpected opportunity while safeguarding your financial future.
---
Information in this material is for general information only and not intended as investment, tax, or legal advice. Please consult the appropriate professionals for specific information regarding your individual situation prior to making any financial decision.  
Email me your questions at info@financialfreedomwmg.com or call 541-574-6464.  You can also post your question on our Facebook page: https://www.facebook.com/FinancialFreedomWealthManagementGroup or find us on Instagram @financialfreedomwmg.