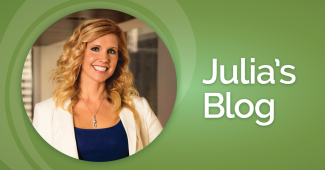 Social Security Income Strategies-1954
Social Security: A closing loophole you should know about
This is a must-read for anyone born on or before January 1, 1954. Social Security is a foundational part of most American's retirement income and having a strategy is vital in achieving the most desirable outcome. It's not simply a question of when you file for income that's important – it's also how you file.
Recent legislation aimed to close certain Social Security filing loopholes, one of which being "filing a restricted application for spousal benefits." This strategy remains open on a limited basis for those who were born on or before January 1, 1954. This strategy allows retirees to collect spousal benefits, while also allowing their own benefit to grow larger to be used at a later date, up to age 70. That increased benefit continues for the rest of their life and, importantly, is passed on to the surviving spouse as a larger survivor benefit. The household value of an increased survivor benefit can be a significant increase to your payout.
While filing a restricted application for spousal benefits can significantly boost a household's lifetime benefit, it's not a strategy for everyone. Considering using it assumes you can afford to delay one of your two Social Security benefits - which means sacrificing retirement income in early and mid-60s for the potential upside of a larger benefit (for each year of delay up to age 70). It's important to understand your options and to discuss this trade-off with a financial professional.
If you are interested in this strategy, I would encourage you to visit your local social security office in person rather than applying online and specifically ask for this strategy. This is not a standard option that will be offered.
We are here to help if you have any questions.
---
Information in this material is for general information only and not intended as investment, tax or legal advice. Please consult the appropriate professionals for specific information regarding your individual situation prior to making any financial decision.
Email me your questions at financial.feedom@lpl.com or call 541-574-6464. You can also post your questions on our Facebook page.