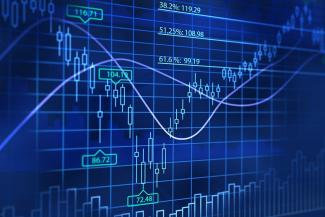 The wait is over; spring is here. Recently, the S&P 500 Index and Nasdaq Composite notched a fresh all-time closing high. It's been a tough road back to new highs, but U.S. stocks' persistence and momentum has been impressive since the December lows. To get there, investors have weathered back-and-forth trade negotiations, a historic government shutdown, unrelenting Brexit headlines, the Federal Reserve's U-turn in policy and signs of a global slowdown.
It's been a long seven months since the last S&P 500 record. Fortunately for investors, U.S. stocks have powered through record highs after a prolonged dry spell. New heights shouldn't be feared, and the market fundamentals remain favorable for more gains. However, the possibility of increased volatility after such a swift rally needs to be expected and anticipated.
What's an investor to do? If you are in retirement, it's a good time to look at your investment allocation and consider a rebalance in your portfolio. This might capture some of the gains and ensure you are at the appropriate risk tolerance. If you are far from retirement or consider your investments to be long term, then keep on keeping on. Systematic, regular investing through your retirement plan at work or on your own is a key ingredient to creating a strong financial future. A yearly check-up to ensure you have proper asset allocation and are saving enough for your long-term goals is a good idea.
---

Do you have a financial question you want answered? Submit to financial.freedom@lpl.com or call us at 541-574-6464.
The content in this column is for general information only and not intended to provide specific tax or legal advice for any individual.