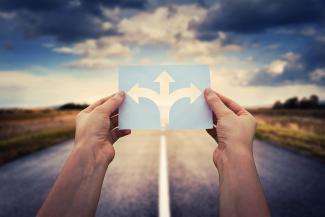 3 Ways To Create A Lasting Legacy
3 Ways to Create a Lasting Legacy:
Creating a lasting legacy starts with empowering the next generation by communicating, engaging and educating. We believe that these three crucial elements are often missed while the current generation is alive.  According to research conducted by The Williams Group, 70% of families lose their assets from one generation to the next, and 90% of families lose their assets by the third generation. To limit this asset loss, it is necessary to get the next generation inspired on why it's important to continue the legacy you've built. Here are three ways to do it:
Communicate. Parents should be open about the family's financial situation. It is crucial to have a plan and communicate that plan to the next generation. Especially for young children and grandchildren, it is also important to teach them the value of, and the responsible management of, money.
Engage. Adult children should be part of the conversation about the long-term legacy plan. It is vital for them to contribute to and have a full understanding of your wishes for their role in implementing the plan. A joint meeting to develop action plans and next steps would help engage all involved.
Educate. Ongoing learning contributes to the success of the plan. Having multi-generational relationships with an advisor can provide the next generation guidance and support needed throughout the changing financial landscape. Having educational support can also help with life changes as they occur.
These three actions taken together can help with transitions, retain the family assets and ensure the legacy lasts well beyond the third generation. We encourage you to have these conversations and get started on your legacy plan.
Information in this material is for general information only and not intended as investment, tax or legal advice. Please consult the appropriate professionals for specific information regarding your individual situation prior to making any financial decision. 
Email me your questions at financial.freedom@lpl.com or call 541-574-6464.  You can also post you question on our Facebook page: https://www.facebook.com/FinancialFreedomWealthManagementGroup
1-05242262