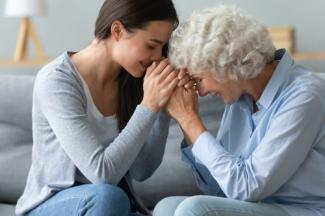 Smart Choices: Securing Your Loved One's Future Care
Navigating the complexities of care for loved ones can be challenging. It is a journey that many of us will embark on as our parents or other family member's age.
Noticing signs of decline in our loved ones is always hard, and making care decisions for them often feels even harder. While it's impossible to make the process entirely painless, the following information can be helpful as you navigate through this journey.
Initiate the Care Conversations Early
Many individuals tend to avoid conversations about their future care needs, which makes it crucial to address the topic as early as possible. Doing so from a place of love and support before urgent needs arise can help the entire family get on board with a coherent plan.
Discover & Document Financial Information
Caring for loved ones can be expensive. Thus, identifying the available financial resources— income, investments, long-term care policies, insurance, benefits, etc.— can give an idea of what your loved ones can afford. Additionally, capturing pertinent information can ensure nothing gets missed when assisting with their affairs.
Research Care Options
There are a lot of ways to help your loved one age gracefully. Sometimes, home renovations and local resources are enough to support aging-in-place. In other cases, a move to a care community might provide the necessary support for them to thrive.
Learn the Steps to Secure a Spot in a Community
Many facilities operate with a waitlist, so it may be challenging to quickly find a placement when the time comes to move. When you've identified a community, you may be able to place a deposit to get on the waitlist, giving your loved one the option to accept a spot when it becomes available.
Reach Out for Help
A financial advisor can act as a sounding board and provide an outside perspective to help your family navigate the emotions and decisions involved in caring for your loved ones.
Remember, you're not alone on this journey.
________________________________
Information in this material is for general information only and is not intended as investment, tax, or legal advice. Please consult the appropriate professionals for specific information regarding your individual situation prior to making any financial decision.  
Email me your questions at info@financialfreedomwmg.com or call 541-574-6464.  You can also post your question on our Facebook page at www.facebook.com/FinancialFreedomWealthManagementGroup or find us on Instagram @financialfreedomwmg.